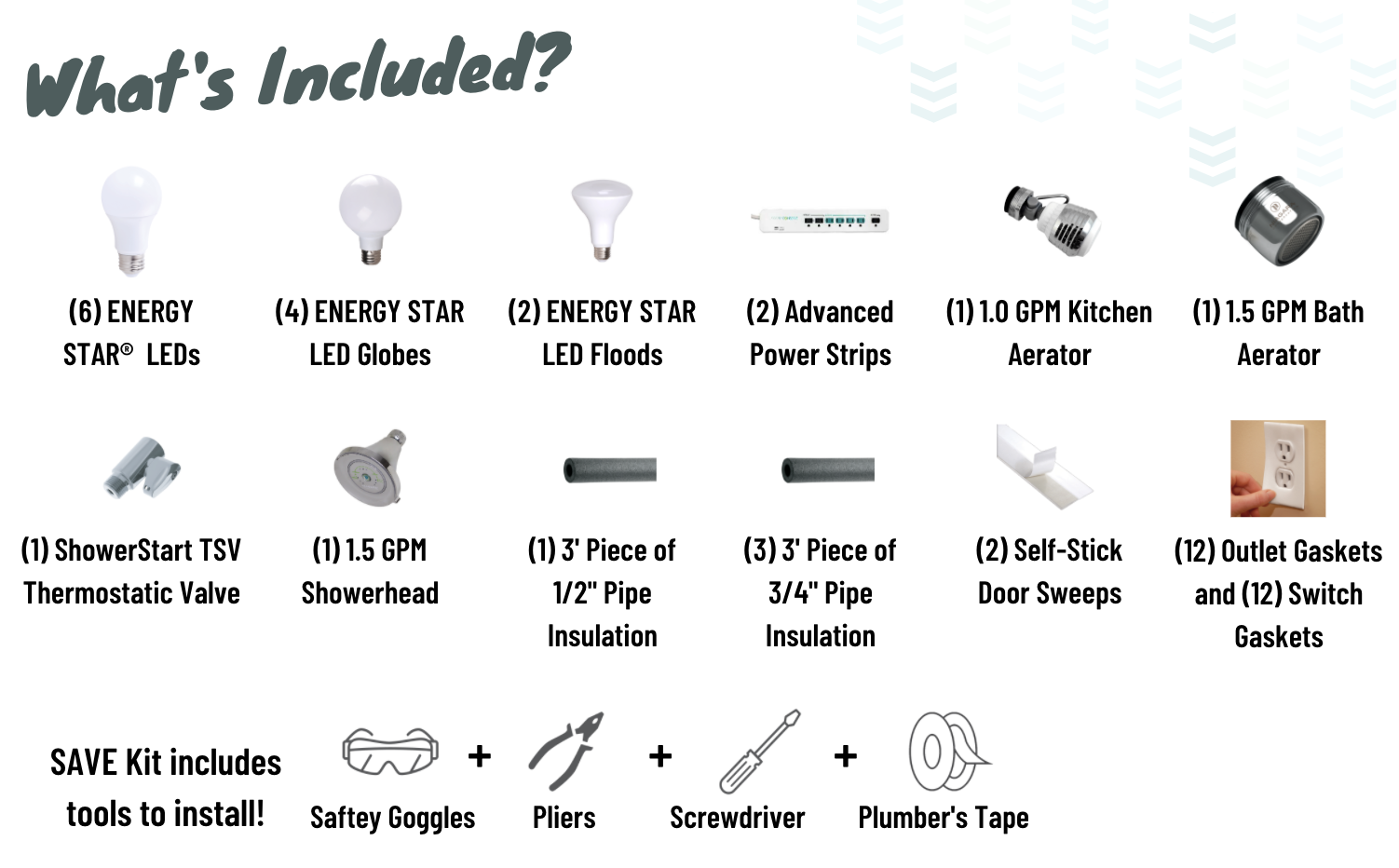 Ameren Illinois SAVE Kit
During this time, Ameren Illinois is committed to helping customers find ways to manage their energy usage, improve comfort, and reduce costs.
Installing the products included in your kit will not only help you save energy, but can help lower your future energy bills

SAVE Kit Incentives
As an added benefit, Ameren Illinois is offering customers incentives for installing these energy-saving products. Earn your incentive by participating in one of the following three ways:
1. Virtually Assisted Install Option - $150 Incentive Check*
2. Verified Self-Install Option - $75 Incentive Check*
3. Non-Verified Self-Install Option - $20 Online Marketplace Coupon*
*Incentives are available until funds are depleted.

To order your Ameren Illinois Save Kit call 462.1391 x407