1.) What happens to prepaid personal training sessions that members cannot use due to shorted hours for personal training? Answer: Our personal training sessions are non refundable, recently all of our trainers have returned to our facility to continue personal training. If you were previously scheduled with a trainer, they will reach out to you to continue your sessions. If you would like to contact us please call 618-465-3298 ext. 142 to reach Dustin Heiser, head of personal training.
2.) Will membership fee resume if members elect to not use the facility at this time?
Answer: Yes, Membership fees will resume August 1st 2020. If for any reason you are unable to use our facility please contact us at 618-465-3298 ext 109 and we can freeze your membership until you are able to return.
3.) When will personal training resume? When the member is ready to return.
Answer: If you would like reach someone please call 618-465-3298 ext. 142 to reach Dustin Heiser, head of personal training.
4.) When will (certain class) come back?
Answer: We are evaluating each of our classes for class participation and instructor availability at this time.
6.) How can I find classes on mind body?
Answer: Follow our link to our Mindbody website https://clients.mindbodyonline.com/classic/ws… and click the classes tab at the top. All instructions are listed on our website as well.
7.) Am I required to wear a mask at the facility?
Answer: Yes, SSP is following all state guidelines that require our members and staff to wear masks at all times.
8.)How many classes (equipment) can I sign up for?
Answer: You can make up to 8 reservations per week.
9.)How can I reach a trainer?
Answer: Please call Dustin Heiser head of personal training at 618-465-3298 ext 142

35+ group fitness classes weekly FREE with your Wellness Membership

The Best Personal Training in Alton.
If you are looking to reach to your goals, look no further. Try our hourly personal training sessions with our certified and degreed personal trainers to get you started on your fitness journey. We combine strength, conditioning, and flexibility in each session so you get a "full-service" session. We will go over your goals, figure out the perfect schedule, and design the perfect program for you. Many think an hour would be too much, but we make sure you have enough energy to get to the end.
All include weigh-ins, beginning and intra assessments, and motivation!
Single Personal Training Sessions
4 Week Personal Training Package
$216 (8 one hour sessions, $27/session)
Package must be completed within 8 weeks or sessions are forfeit
3 Month Personal Training Package
$600 (24 one hour sessions, $25/session)
Package must be completed within 24 weeks or sessions are forfeit.
Other Services
CPR Classes (when available): $25
Dietician Consultation & Follow Up Visits: $100 for 2 one hour sessions
Silver&Fit®

Silver & Fit is designed specifically to help older adults achieve better health through regular exercise and health education. Silver & Fit provides eligible members with no-cost or low-cost fitness memberships.
SilverSneakers® Fitness Program
Click here to see if you qualify for SilverSneakers®.
Today, more than 40 Medicare health plans offer the program as a benefit to members across the nation. If you have supplemental coverage, you may be eligible for a FREE fitness membership. Click here to find out if your health plan offers the SilverSneakers® Program.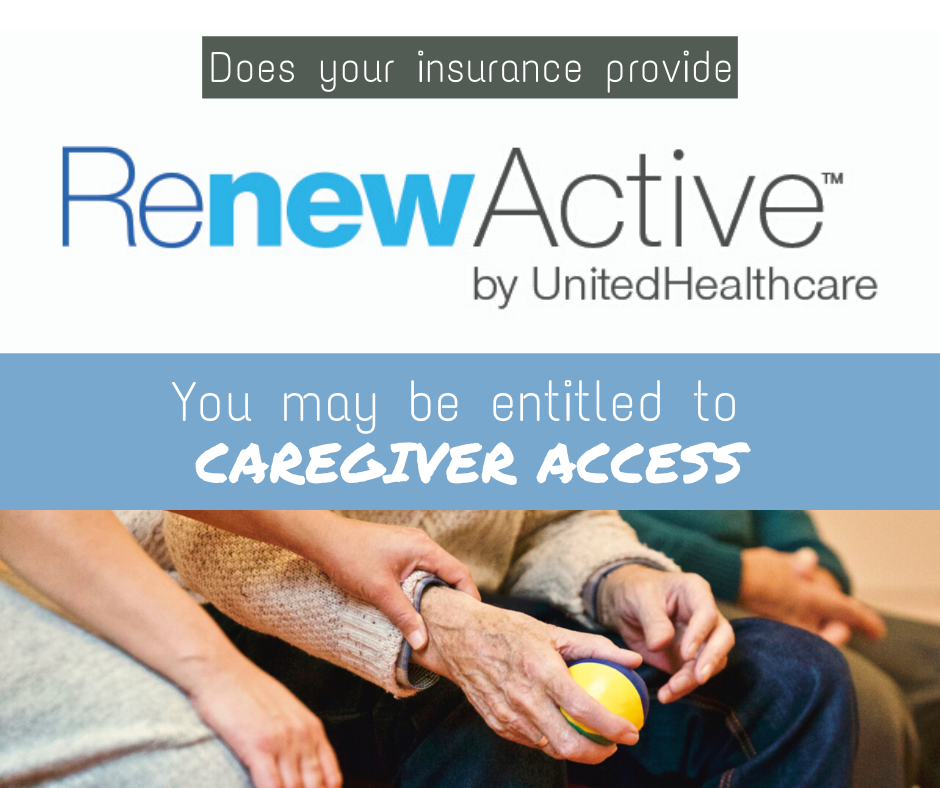 Renew Active
If you are a member or would like to become a member that just needs a little extra help, you are entitled to Caregiver Access! This means you can bring your primary Caregiver along with you at no cost! This program is designed to solely help you while you are at our facility, the caregiver may not utilize any of the equipment or classes while they are here.


Our Mission
The mission of Rock Steady Boxing is to empower people with Parkinson's disease to fight back.
Rock Steady Boxing gives people with Parkinson's disease hope by improving their quality of life through a noncontact, boxing-based fitness curriculum.
Certain kinds of exercise may be neuroprotective, i.e., actually slowing disease progression.
SSP has has certified trainers to help those in our area that need it.
The Challenge
In our gym, exercises are largely adapted from boxing drills. Boxers condition for optimal agility, speed, muscular endurance, accuracy, hand-eye coordination, footwork, and overall strength to defend against and overcome opponents. At RSB, Parkinson's disease is the opponent.
The Rock Steady Boxing Solution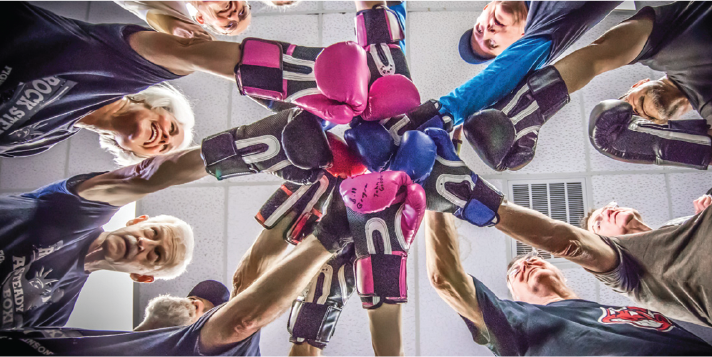 Call 618-465-3298 ext. 109 today to schedule an appointment to visit the gym, speak privately with a coach, or watch a class in action. Please consult your physician before starting any exercise program. You can also find out more by
clicking here
.
Meet our Wellness Coordinators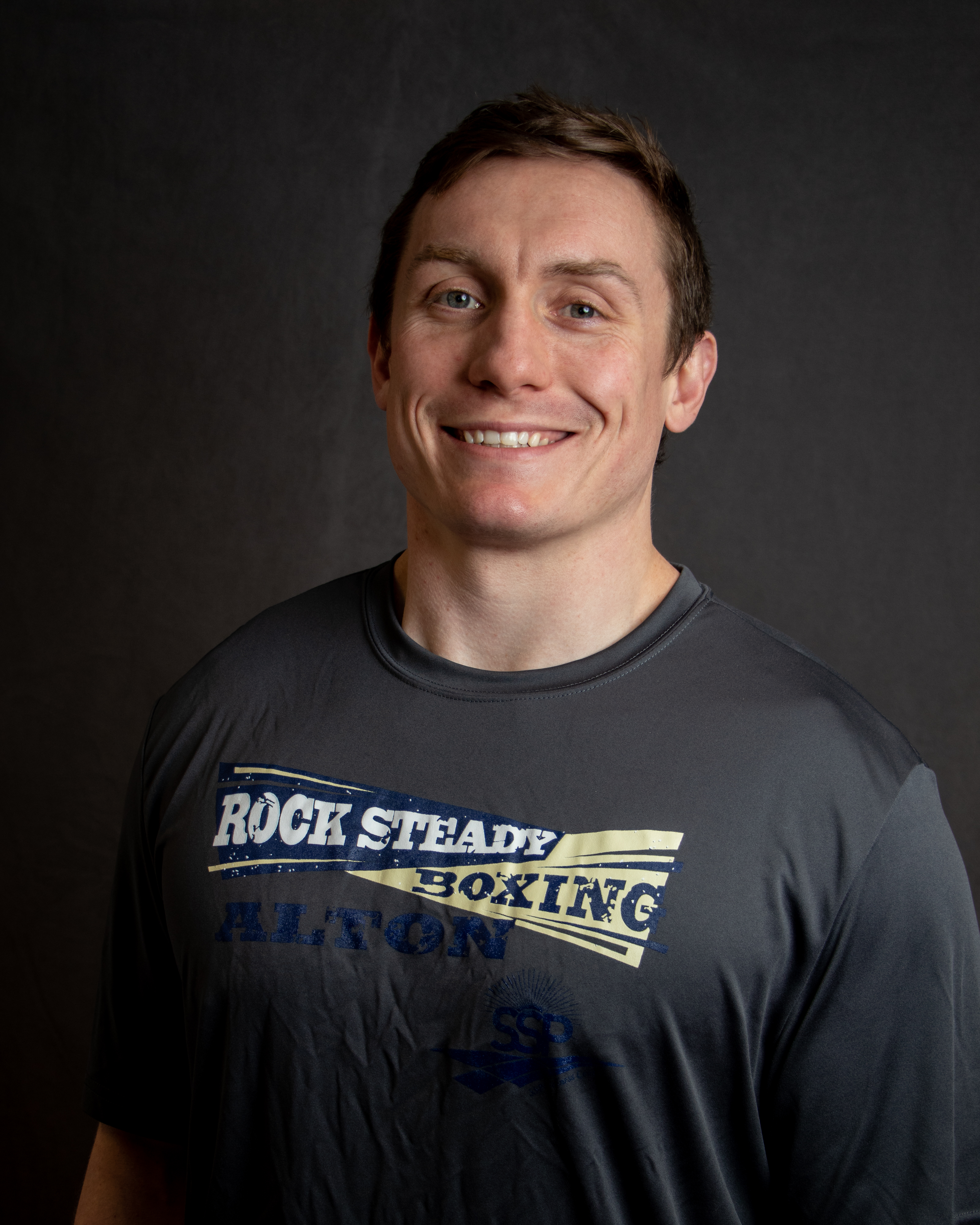 Dustin has been with SSP Wellness Center for 4 years.
Bachelors of Science (Exercise Science) from St. Olaf College in Northfield MN.
Certified Personal Trainer (CPT) from American Council on Exercise (ACE)
Certified Fitness Nutrition Specialist (FNS)
Certified in Matter of Balance and The Rock Steady Boxing Method.
Dustin Heiser's Background in health and fitness began early on in youth athletics where he participated in football, wrestling, and track and field. The athletic participation and interest in health and wellness continued into college as a NCAA Division 1 scholarship recipient in wrestling and later a division 3 all-conference Team Captain in Football.
He began as a fitness professional in 2012 working as a personal trainer, helping clients reach their goals with one-on-one sessions, while also working as a group fitness instructor and coach. He has worked with clients from many walks of life and special populations. He has trained clients from the ages of 12 to 97 with a variety of health considerations. His work with people battling Parkinson's disease is very special to him, he is now a Rock Steady Boxing coach!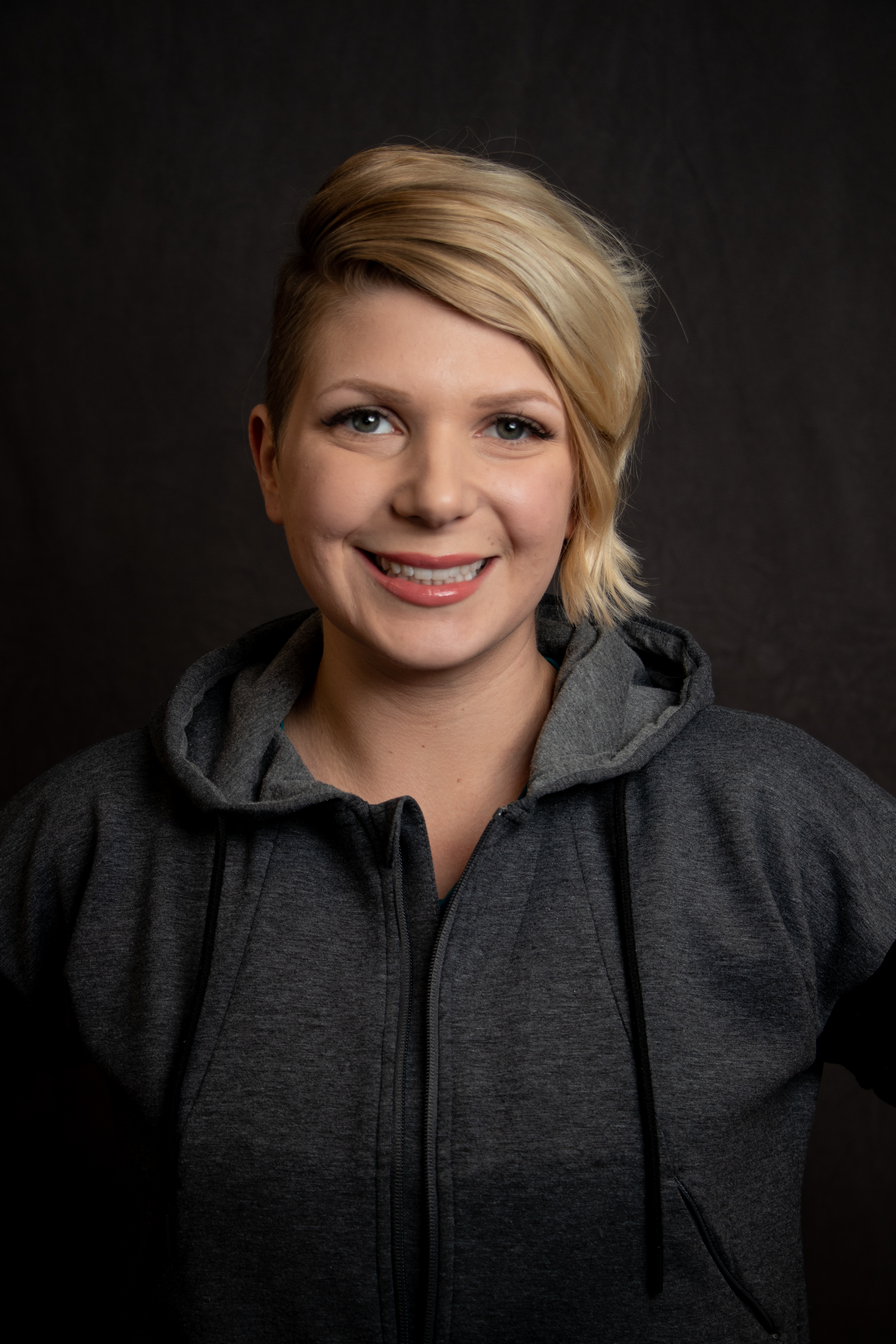 Kelsi has been with SSP Wellness Center for 3 Years
Bachelor's Degree in Exercise Science
American Council on Exercise Certified Personal Trainer,
Basic Life Support Certified
Kelsi is an SIUE alumni. At SIUE, she developed her love for exercise science and strength training. She initially started out as a general biology major and quickly switched direction when she took a couple exercise science electives. After seeing how exercise can make a huge impact on someone's overall health, she knew that's what she wanted to make her life's mission. She studied balance and flexibility for her senior project and interned under a physical therapist to finish her degree. "I know that exercise can help people live better lives both mentally and physically, and that is why I have a passion for helping people work towards their goals with intention and positivity."