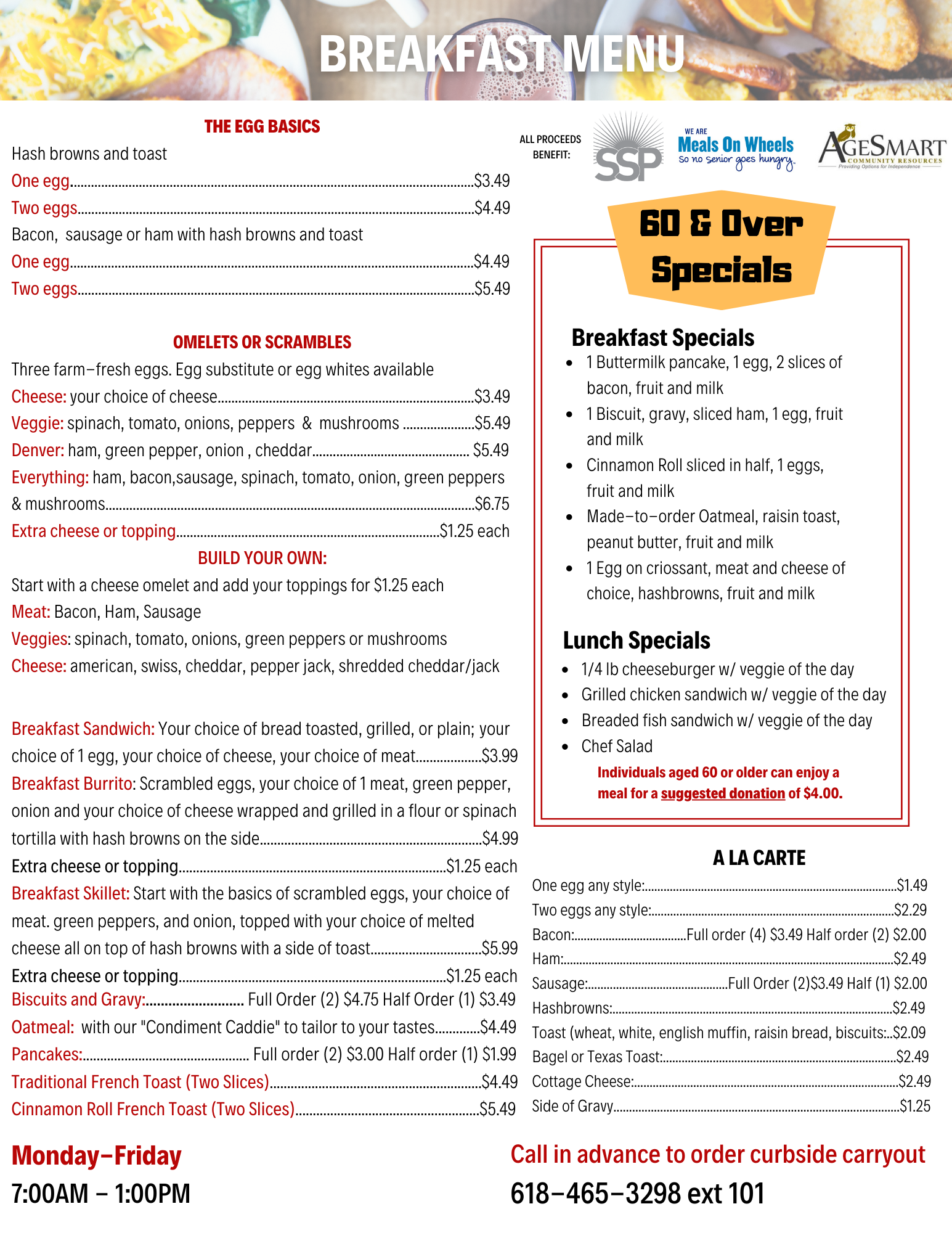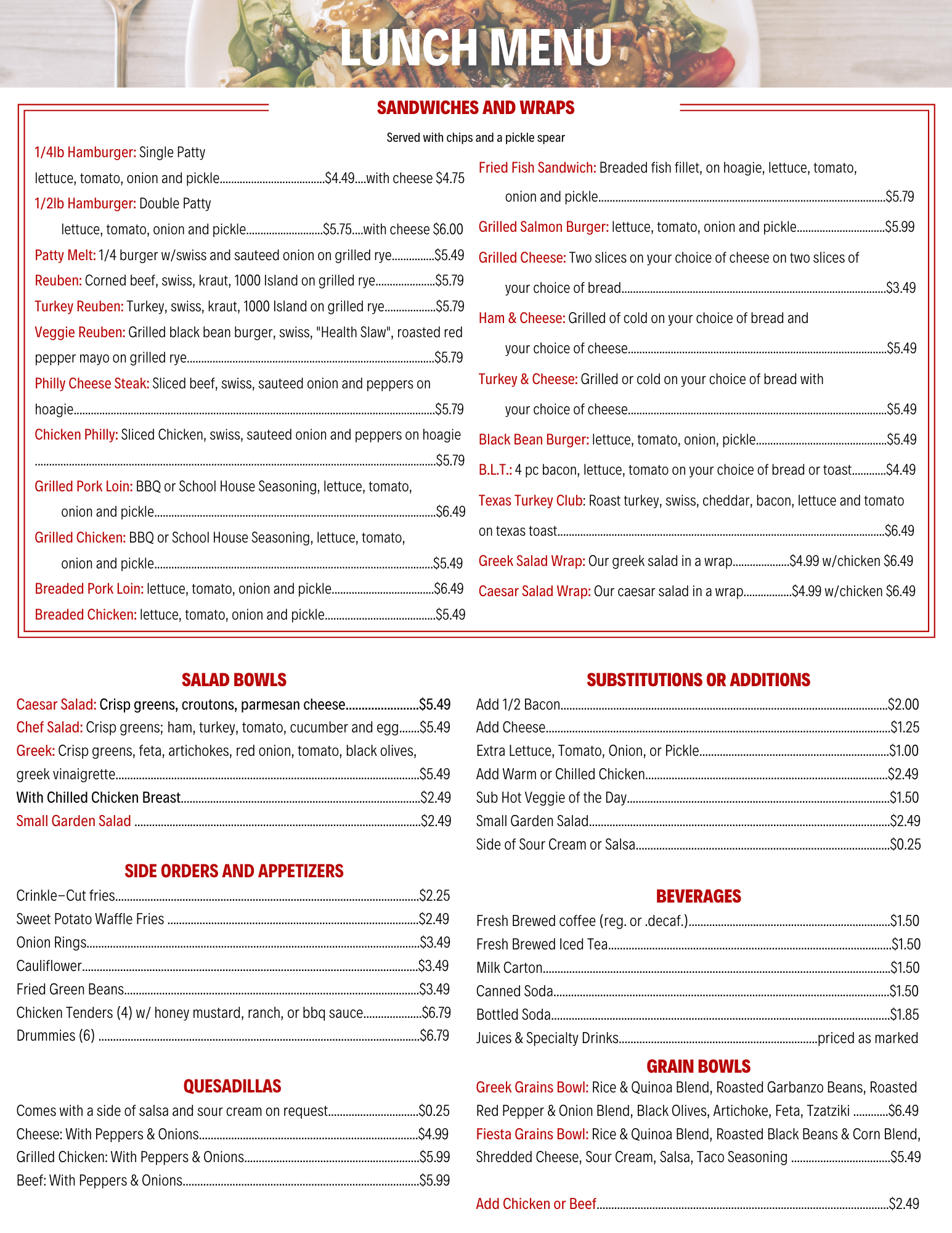 Daily Specials
Served daily from 11AM - 1PM
Senior Services Plus, Inc. offers meals Mondays through Fridays, from 11:00 AM to 1:00 PM at our dining sites. We currently have two facilities in Illinois that offer congregate meals.

Alton: 2603 N Rodgers Ave., Alton, IL 62002

Granite City: 2060 Delmar Ave. Granite City, IL 62040
All meals are prepared at the Alton facility and transported to our other dining sites. Individuals aged 60 or older can enjoy a hot lunch for a suggested donation of $4.00. Those who are under 60 can enjoy the same meal for a suggested donation of $5.00.
All meals are prepared by our chef and approved by a registered dietician. One-third of the daily nutritional requirements are fulfilled with each meal. Menus are available for the current month.
For more information, contact Senior Services Plus, Inc. School House Grill by:
Phone
:
618-465-3298
(Ext: 101)
Fax: 618-465-3302